Common, Lupe, Pharrell and an unannounced Busta Bus drop "Scenario" as part of the Tribe Called Quest Tribute from this year's VH1 Hip-Hop Honors.
Don't compromise and settle for cell-phone video – you deserve much more. We smuggle video cameras where no cameras are supposed to be – just for you. The Internets wins again!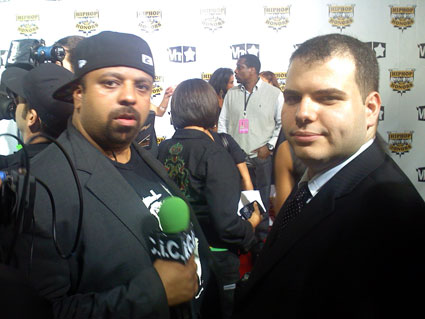 Stay tuned for the next Internets Celebrities video, covering the 2007 VH1 Hip Hop Honors. Coming soon.
Chea!