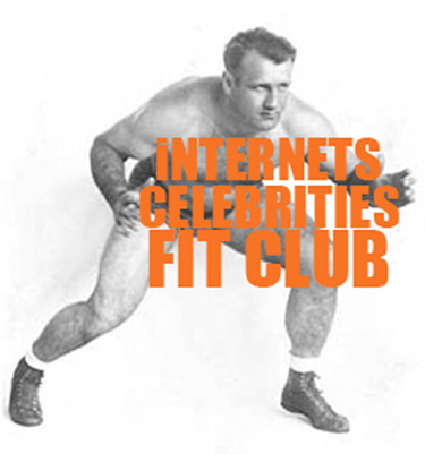 RafiK Shalom threw down the gauntlet(or so he says), but I'm throwing it down now for real.
The Internets Celebrities F.I.T. Club is now getting started. Even tho' we haven't completed our Ghetto Big Mac trilogy we are still moving forward with our plans to make ourselves healthier. Hopefully we can improve the lifestyles of our friends across the internets as well.
It's simply about making better decisions on the daily. Consistency will be the key to the plan. I'm not going to get on a scale to weigh myself. I'm a lard ass. It's fuxin' obvious. What I am going to do is make a decision to not purchase a 24oz. $1 can of Arizona sugar water when I am thirsty and instead I will spend that same $1 on a 16oz. bottle of Poland Spring water. Sure I'm losing 8 fluid ounces in the trade off, but think about the money I'm actually saving in health related costs in the future?
Provided I live that long. That's the other totally awesome thing about becoming health conscious, you start to get a God complex. Once you worry about living longer and doing things you think will give you access to longer life you are in effect biting the apple. Literally, and figuratively. Let's get healthy internets so that we can live forever and tell God to go to hell.