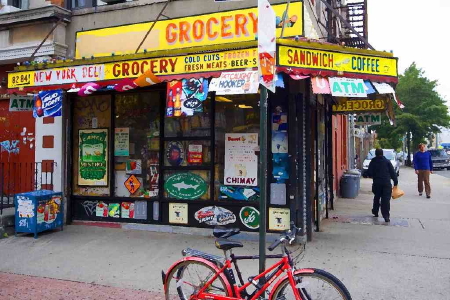 A shout out goes to my peeps over at Desedo Films as well as David Nottoli and the interesting folks from Interesting New York who put together a bomb ass single-day conference at the Fashion Industries Technical College in NYC. I was invited to speak to the gathering so I told them the story of our film Bodega.
Bodega is one of my favorite joints and it has single-handely bolstered the i.C. collective's filmmaking pedigree on some national shit. I need to find out if there are some American short form doc film fests going down in Argentina. Bodega needs to go to Brazil. But before all of that happens bigscreen Bodega will be coming to an area near you.
At least those of you in Saugerties, NY.
After a successful run in the Newark Black Film Festival we are taking Bodega up to Woodstock for their venerable indie film fest.
Lick a shot Kingston.